ROTO Formigal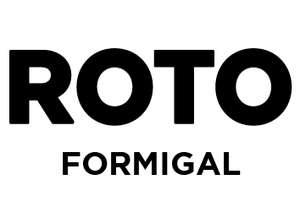 The most "rogue" and Ibizan place in Formigal, ROTO Formigal.
Opened in December 2022 at SNÖ Hotel Formigal is an ideal space if you want to spend the afternoons on a terrace enjoying wonderful views of the Pyrenees.
Its schedule in this summer season 2023 will be from Sunday to Thursday from 1:00 p.m. to 12:00 a.m., and on Fridays and Saturdays from 1:00 p.m. to 02:00 a.m.
ROTO Formigal maintains its essence, with unique and personal spaces in which each visitor feels like the protagonist of their own story. Areas with a soul where you can feel the freedom to be yourself and show yourself to the world as you are.
One of those wonderful spaces is ROTO INDOOR, a restaurant that takes advantage of all the freshness of the products of the Aragonese Pyrenees to create high-quality dishes, but without losing that intoxicating and fun atmosphere.
For those who prefer to enjoy the natural landscape that Formigal offers, there is the option of spending the afternoon at ROTO OUTDOOR. It is the ideal place to enjoy a good beer or a cocktail after a day in the mountains.
For those who want to get the most out of the day, the climax of the night is experienced at ROTO CLUB. This nightclub has two spaces where joy never ends, either inside or under the stars, and in line with its vocation for a rogue point and casual atmosphere, being able to enjoy its Premium Cocktail menu, its well-known ROTO cocktails and, of course, its cocktails with denomination of origin and always with the best live music.